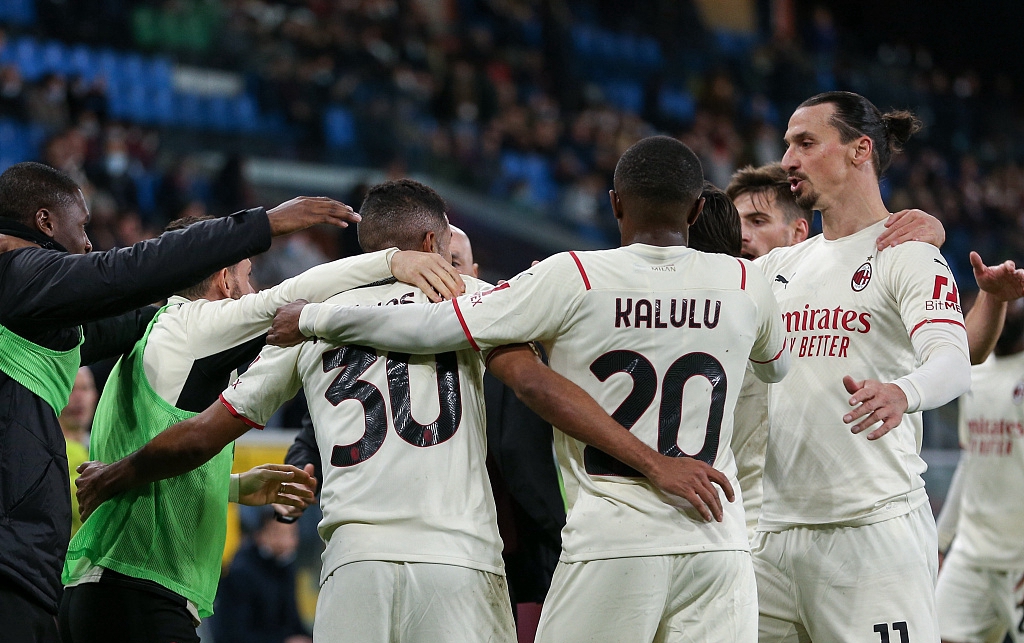 AC Milan are the second best team in the Italian Serie A this season according to the league table and they have reduced thegap between them and leaders Napoli to one point after they returned to victory ways at Genoa in the latest rounds of games in the division.
Milan secured an impressive 3-0 victory at Genoa to move within one point of Napoli who had to settle for a 2-2 draw against home team Sassuolo.
Ahead of the Genoa game, AC Milan were on a run of two successive losses in the league starting with the 4-3 defeat at Fiorentina for their first bad result in the Italian Serie A this season. Fiorentina were able to hand Milan their first loss in the league this season via a 4-3 win thanks in part to the brace from star player DusanVlahovic. The 3-1 home loss to Sassuololast weekend made it two straight league defeats for the seven-time European champions.
Milan have been able to recover from the disappointment of losing two games on the bounce in the Italian Serie A thanks to the big win over the Andriy Shevchenko-led Genoa side. Club legend Zlatan Ibrahimovic set Milan on the way to the win inside ten minutes before Junior Messias added two goals, one in each half to lead his team to an important win in the race to win the league as far as the Italian top flight is concerned. Brazilian footballer Messias has now scored three goals in his last three Milan games in all competitions with the brace against Genoa.
AC Milan began the latest round of Italian Serie A games with a three-point deficit to Napoli at the top of the table, but that points difference between them and the leaders has now been reduced to a solitary point after the team from Naples could only play out a 2-2 draw at the home of Sassuolo.
Leaders Napoli are now on 36 points after 15 points, while Milan have 35 points after the same number of games.